CN-KnowHow's President Mr. Xie Shunxing Elected Vice President of ACPAA
On the morning of December 19, 2019, the 10th National Members Congress of All-China Patent Attorneys Association was ceremoniously held at the Empark Grand Hotel in Beijing. Mr. Shen Changyu, Commissioner and Secretary of the Leading Party Members' Group of the National Intellectual Property Administration, PRC(CNIPA), attended the meeting and delivered a speech. The Congress elected 199 Council members of the 10th Council of the Association. Specifically, Mr. He Hua, Deputy Director of the CNIPA, was elected as President, and Mr. Xie Shunxing, President of CN-KnowHow, was elected as Vice President.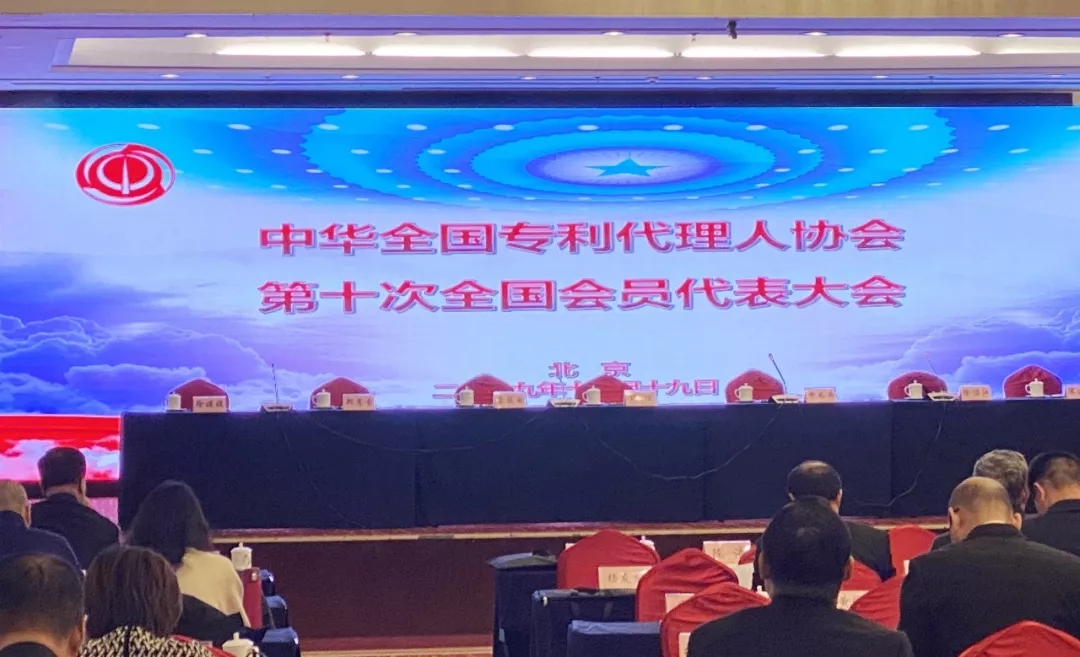 Mr. Xie Shunxing joined SIPO and started his patent career in 1991. Since 2002, he has organized a group composed of multiple intellectual property service institutions, which is known as CN-KnowHow today, and thus has built a complete IP service industry chain. Currently, Mr. Xie also serves as President of Beijing Patent Attorneys Association(BJPAA), Vice President of Beijing New Social Strata Association, and President of Capital Intellectual Property Services Association's New Social Strata Association Branch. He is also a committee member of National Technical Committee 554 on Intellectual Property and Knowledge Management Standardization Administration of China(SAC/TC554), a member of National Leading Talent in Intellectual Property Field, and an expert in the National Intellectual Property Experts Database.
All-China Patent Attorneys Association (ACPAA), founded in 1988, is the sole nation-wide organization comprised of registered patent attorneys across China. Our president Mr. Xie's election as the vice president of the Association does not only reflect the industry peers' high recognition and affirmation to him, but also shows wide recognition received by CN-KnowHow for its service model, capabilities and performance.