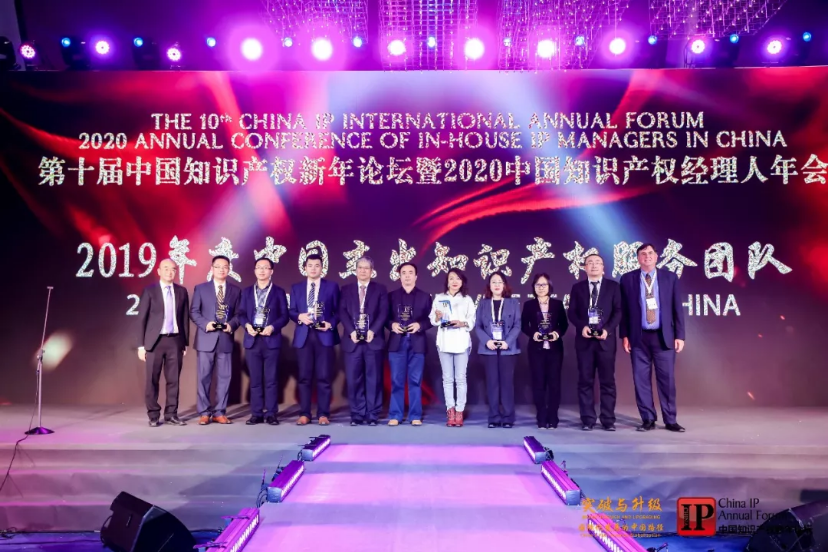 On 11 January 2020, the 10th China IP International Annual Forum and 2020 Annual Conference of In-house IP Managers hosted by China Intellectual Property Magazine was grandly held in Beijing. The Annual Forum, with extraordinary influence to the IP field, has attracted a strong lineup of attendees, including representatives of domestic and foreign government IP institutions, IP experts and scholars, representatives of IP service agencies, and In-house IP Managers.

During the presentation ceremony, CN-KnowHow has received the honour of "2019 Outstanding IP Service Team in China", by virtue of its efficient team coordination, professional and high quality legal services, and extensive IP practice experience. It is the consecutive second year for CN-KnowHow receiving this honor, which reflects our clients and the industry peers' recognition and affirmation to our team's comprehensive strength of professional, business and research competences.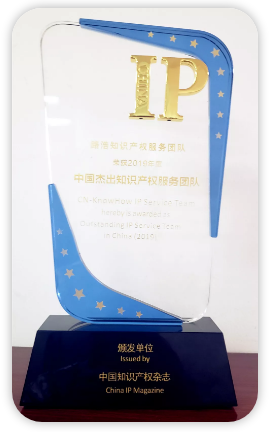 As one of the leading IP service agencies, CN-KnowHow has developed into a comprehensive IP firm with multiple services chains from a traditional IP firm merely focused on filing and prosecuting services. While continuing laying a solid foundation, CN-KnowHow also keeps optimizing its service modes so as to satisfy its clients' needs for high-end IP services, to assist its client in achieving competitive advantages in the process of IP rights commercialization.
2020, Let us look forward to CN-KnowHow's new journey!