Ms. ZHANG Jing, Vice President of CN-KnowHow, was elected as the Vice President of Beijing Trademark Association
On January 27, 2022, the first session of 3rd member congress of the Beijing Trademark Association(BTA) was held in Beijing. WANG Dedao, the Director of the Management Office of Beijing Intellectual Property Office, attended the conference and delivered a speech. After deliberation and approval at the congress, the new council members and supervisors of the association were elected, and Ms. Zhang Jing, the vice president of our group, was elected as the vice president of BTA.
Ms. Zhang Jing has nearly 20 years of experience in the intellectual property industry and has extensive professional knowledge. She is not only a patent attorney and a plant variety rights attorney, but also has deep attainments in the field of trademarks. She has participated in the compile of numerous industry standards and training materials. She has also been invited to give lectures at home and abroad many times.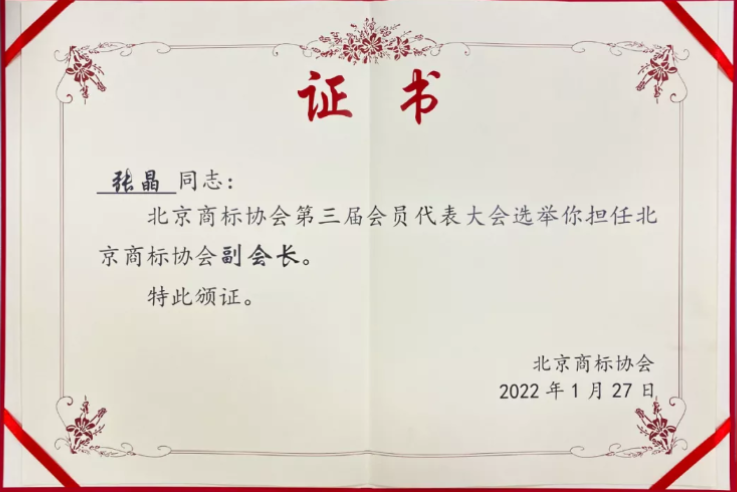 Background relate to Beijing Trademark Association

Beijing Trademark Association(BTA) was established on May 18, 1995. Its members voluntarily join and follow the relevant regulations of association registration. The association is a professional non-governmental organization that carries out activities related to trademark self-protection, self-development, and self-regulation, as well as professional training and consultation, activity organization and promotion, and domestic and foreign exchanges. The professional guidance office of Beijing Trademark Association is Beijing Intellectual Property Office.