Nine invention patents agented by CN-KnowHow are awarded by the 19th China Patent Award
Recently, the review results of the 19th China Patent Award were revealed and entered the public comment period. CN-KnowHow Group successfully kept the good record succeeding winning one invention gold prize and more than ten outstanding prizes in the 18th China Patent Award. Nine agented invention patents which cover electrical, mechanical, biomedicine and other technical fields were awarded by the 19th China Patent Award. This proves that CN-KnowHow Group's comprehensive professional strength has been fully recognized by the public and the judging authorities.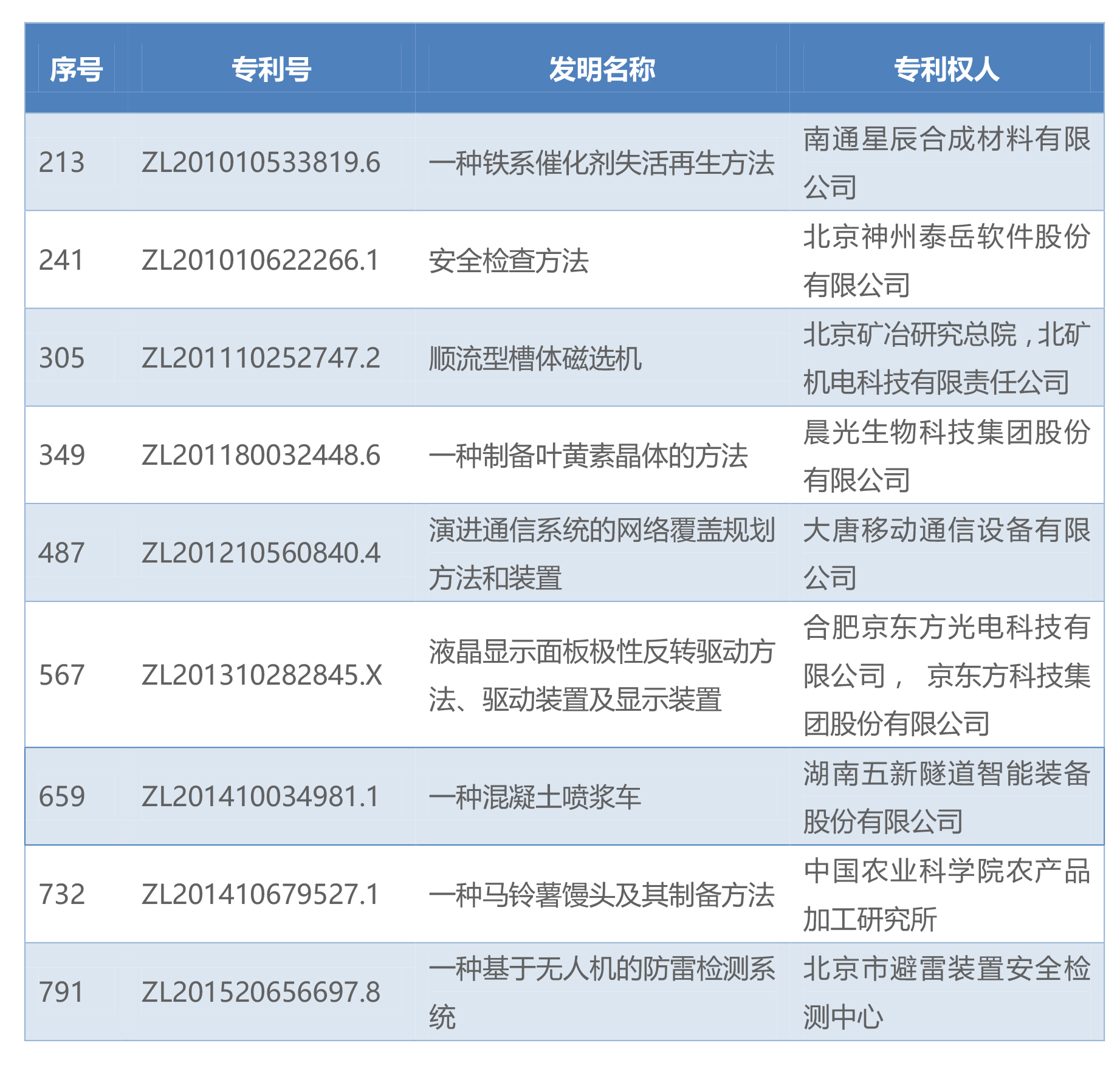 The China Patent Award is the highest award in the field of Chinese patents, which is jointly awarded by the State Intellectual Property Office and the World Intellectual Property Organization. Since its establishment in 1989, the Chinese Patent Award has been successfully held for 19 years. The award criteria not only emphasize on the high standard and innovation of the patent in the project, but also focus on the application in the process of market transformation. Meanwhile, it raises requirements on the key points of design, ideas expression, social benefits and development prospects.
Ever since the founding of China Patent Award, the patent cases agented by CN-KnowHow Group have won dozens of awards, including a number of patent gold prizes. This fully reflects CN-KnowHow Group's strong acting strength and high quality service. CN-KnowHow Group will uphold the spirit of striving for perfection, the highly-efficient management system and the strict business process. Through continuous reinforcing management and strict quality monitor, CN-KnowHow Group aims to provide customers with more professional and better quality services, maximizing the protection on customer interests.